Women's Ministries Resources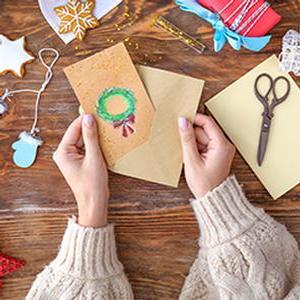 Women's Ministries -
Special Occasion
KEY WORDS: New Years, gifts

Complete fellowship program on the theme of Candle Light..KEY WORDS: Christmas, light

Complete Christmas program.KEY WORDS:  Christmas, gifts

Ladies' evening of Fellowship, Education, Service and Worship for Easter time.

Information, reflection, devotion, activities centered around Remembrance Day. KEY WORDS:...

Short freestyle drama about Harvest. KEY WORDS: Thanksgiving, Autumn

 A prayer walk for Easter. KEY WORDS:  Easter, Prayer, Prayer Room, Prayer Walk

How well do you know your Christmas Carols?  Here's an activity you can use at your next...

Games and Responsive reading to add to any Christmas program.KEY WORDS: Christmas, Presents

A selection of poems useful for prayer during or around Thanksgiving.

Full program for a Thanksgiving Theme. KEY WORDS: Harvest, Thanksgiving, Autumn, Fall

Fun Easter Program with activities and devotional.KEY WORDS: Easter, Eggs

A spiritual program on rebirth, and new beginnings.KEY WORDS: New, spring, Easter

A wonderful "sweet" evening of relaxation and fun while making Christmas preparations. Ladies may...

A fun program all about socks and stockings.KEY WORDS: Christmas, Stocking.

A Christmas spiritual program/ dinner where ladies are invited to unwrap the gift of Christ's...

A beautiful Christmas program that will challenge your heart on gift- giving and helping...

Every wonder what the colors at Christmas time might mean…?KEY WORDS: Christmas

Great program idea for a fellowship evening-a dramatization of the Christmas story.KEY WORDS:...

Reflective program on the meaning of Remembrance Day.KEY WORDS: Sacrifice, November, Remembrance

A meditative service for Easter.KEY WORDS: Easter, Cross

A reflective program on the significance of the Easter Season. KEY WORDS: Cross, Easter, Crucifixion.

A fun St.Patricks Day Home League program. KEY WORDS: Irish, St. Patricks, Green.

Christmas Letter from World President of Women's Ministries.Key Word: Christmas

This program helps show us how Jesus' birth adds sparkle and glitter to our world and our...

This Christmas program is designed around the theme of a baby shower for Jesus with opportunity...

Fun service project idea for the Christmas Season.KEY WORDS: Christmas, Presents, Gifts.

A great dinner idea to host during Fall harvest or close to Halloween.KEY WORDS: Fall, Halloween,...

Outline with songs and readings for a Christian Passover service sent in by Captain Michele...

A Good Friday Monologue. KEY WORDS: Easter, Good Friday, Drama.

A fun Valentine's idea for your women's group where everyone cooks their own meal(pizza) and...

A sweet program that would be great to do around Valentine's Day! Key Words: Candy, Valentine's,...

A beautiful Easter Worship program including devotional and craft idea for an Easter dish garden....

Host a Valentine's Day Tea Party! Includes devotional, decorating, craft and snack ideas.KEY...

A creative idea for individuals or women's groups.  Create a centerpiece for spring or Mother's Day.

Order of Service, prayers, song suggestions and more for a prayer concert. Prepared by...