February marks the beginning of the 2015 Partners in Mission campaign to support the work of The Salvation Army around the world. This year, we are focusing on our partner territories in Africa—Liberia, Malawi and Zimbabwe—where they face significant economic challenges. Our financial support helps maintain the Army's infrastructure so our partners can respond to the needs of their communities for food security, clean water, health care, livelihoods and education. In countries where life is so tenuous, prayer is not a last but a first resort as they depend on God and have experienced his faithfulness. As they pray for us, let us pray for them and give generously.
I first travelled to Zimbabwe in 2008 and immediately fell in love with the beautiful country and the wonderful people. In 2014, I was invited to return with Major Gillian Brown, director of world missions, to witness more of The Salvation Army's work in our partner territory. The following photos will give you a glimpse into the challenges people in Zimbabwe face every day and how the Army is responding.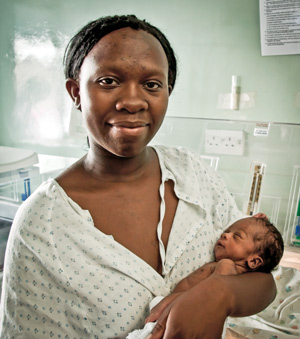 Our team visited two Salvation Army hospitals, Tshelanyemba and Howard, which serve not only the surrounding communities, but neighbouring countries as well. About 150 babies are born at Howard Hospital every month. A family-care clinic provides medical care for infants and small children, and health education for parents.
---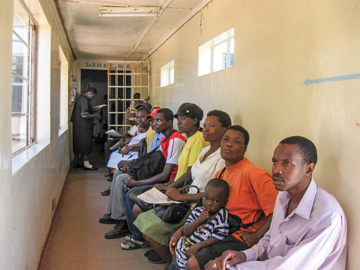 At Howard Hospital, a weekly clinic—called Tariro, which means hope—provides much-needed medication for those living with HIV-AIDS. Tshelanyemba Hospital distributes food to approximately 400 orphans and HIV-positive patients every week.
---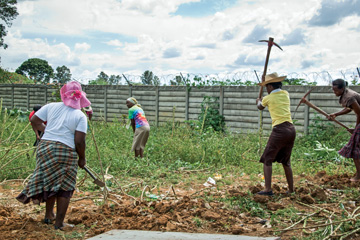 At the training college, I was surprised to see half of the cadets working in the garden and the other half looking for firewood. This was part of their training, along with other life skills such as cooking and sewing. Many of the cadets will receive rural appointments and will need these skills, not just to provide for themselves, but to support their surrounding communities.
---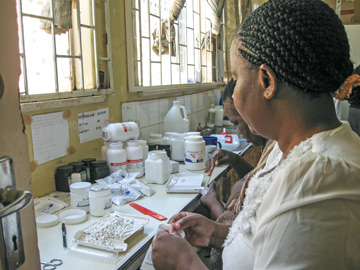 Medicine and equipment are in short supply. At Tshelanyemba Hospital, we saw a young boy with a broken arm waiting patiently for an X-ray. The machine was broken and the X-rays had to be dried in the sunlight. The lab had no centrifuge, some doctors' offices had no electricity and tuberculosis tests were being analyzed without the proper equipment or protection for technicians.
---

Lamwiwa Ngwenya, 110 years old, is one of The Salvation Army's pioneers in Zimbabwe.
---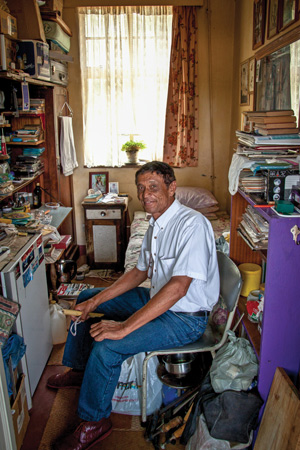 The Salvation Army provides housing for those in need, who may be ill or unable to find work. Although the officers often feel the pressure of inadequate resources, they find creative ways to build funds through raising animals, offering repair services or holding car washes. Residents contribute by helping with cooking, gardening and taking care of animals.
---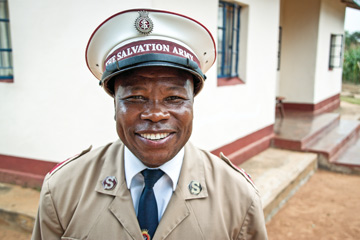 Cpt Dhione Chidenyere is the corps officer at Nyachuru Citadel.
---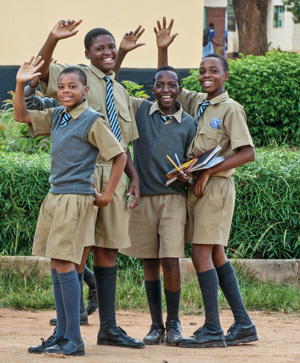 Many families in Zimbabwe are unable to afford school fees. We visited three Salvation Army schools, where almost 2,000 young people are receiving an education.
---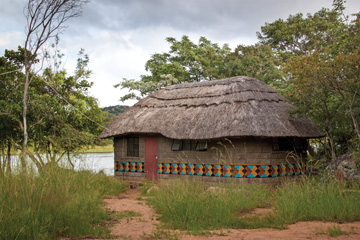 Every year, Masiye Camp in Bulawayo gives hundreds of orphans and vulnerable children the chance to experience a normal childhood through fun activities such as canoeing, kayaking and a ropes course. Emotional support and counselling help them cope with the past and learning life skills—such as first aid, how to run a household and ways to generate income—helps them build their future.
---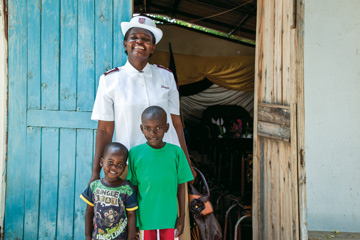 Salvation Army officers in Zimbabwe work hard to support others, often giving sacrificially from their own limited resources.
---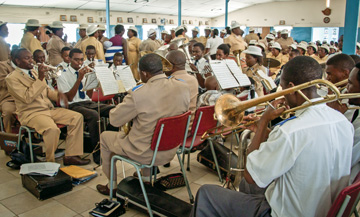 Many people walk for miles to attend Sunday services, which typically last for five or six hours. The music had so much joy and energy. I had the opportunity to play with the senior band of the Tshelanyemba Corps, and it was wonderful to have Army banding in common. Worshipping together—even though I didn't know the language—had a powerful impact on me.
---

When I first visited Zimbabwe, the economic crisis was at its height and complicated elections were looming. There was a sense of worry and desperation in many of the people I met. On this trip, I saw again how the officers, soldiers and lay people of the Zimbabwe Territory work extremely hard to help others, often giving sacrificially from their own limited resources. I witnessed how the world missions department works alongside the leaders in our partner territory to learn how we can best support them in their ministry. As we pray and give to the Partners in Mission appeal, we can offer tangible assistance. God is still using the Army all over the world. This trip reminded me of his faithfulness and the work he still has for us to do together.