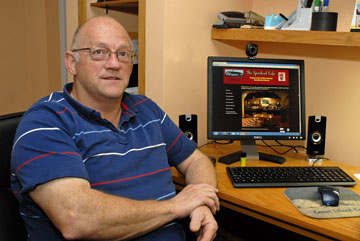 Members of the Lower Island Cove Corps, N.L., got together and asked themselves what the church of the future would look like. Their answer, the Spiritual Café, looks like a website but sounds like a great place to hang out.
TheSpiritualCafe.ca
aims to share the Christian faith with people in an easily accessible way. In keeping with the café theme, it offers various kinds of "spiritual food," including "Appetizers" (short devotions) and "House Specials" (information about the corps).
The site launched October 21, and in the first nine days, 4,000 different people visited the site. The site gets at least 200 visits each day.
These numbers are significant, given that the town of Lower Island Cove has only a few hundred residents, and services at the corps usually attract approximately 50 people.
The success of the site has been encouraging, and the church is finding a new community of the faithful online.
"The community now is whoever you are connected to through social media," said project leader and website creator, Richard Knapman, adding that faith transcends physical structures. "The church is not a building. The church is people.
"Faith is still as relevant as it ever was, but it manifests itself in a different form."
Photo and story by
The Compass
.