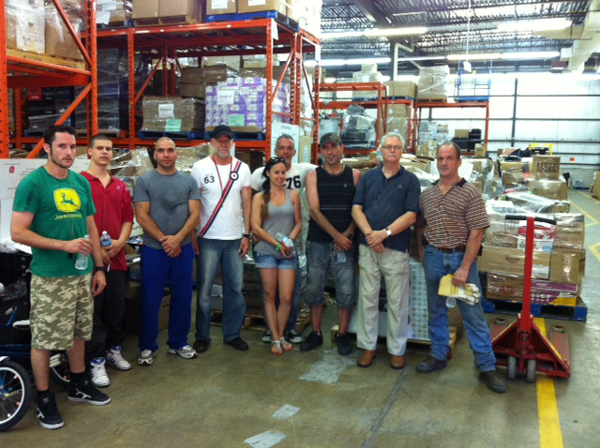 On July 14, The Salvation Army and its team of volunteers in Lac-Mégantic, Que., received more than eight tons of supplies, including food, clothing, household goods and basic necessities for infants, from the general public in response to the Army's appeal for aid on Facebook.
Volunteers from The Salvation Army's Booth Centre in Montréal have also provided assistance, strengthening the chain of solidarity between Montréal and Lac-Mégantic.
Donations can be made by telephone to 1-800-725-2769 or by texting SALUT12 to 45678.