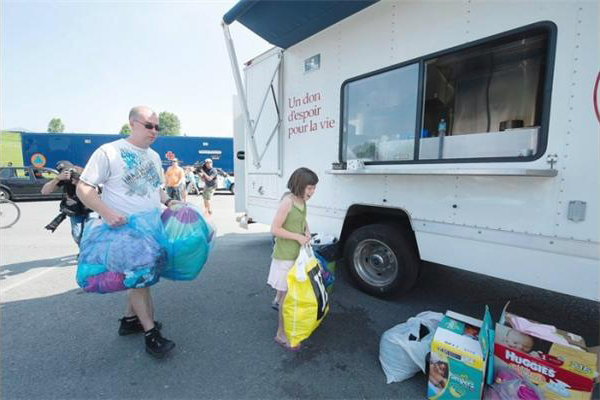 The Salvation Army is responding after a train derailed in Lac-Mégantic, Que., on Saturday, causing the deaths of five people and forcing 1,000 people from their homes.
A team of volunteers from the Sherbrooke Salvation Army, along with Major Brian Venables, divisional commander, Quebec Division, and Lieutenant Wayne Knight, divisional emergency and disaster services director, are onsite providing practical and spiritual care. An emergency disaster services Community Response Unit has been deployed to deliver supplies, including water, coffee, snacks and blankets.
"We would like to offer our deepest sympathies to all those that have been affected by the rail catastrophe at Lac-Mégantic," says Esteban Bongiovanni, director of marketing and communications, Quebec Division.
Those who wish to support The Salvation Army's relief efforts in Lac-Mégantic can call 1-800-725-2769 to make a monetary donation.