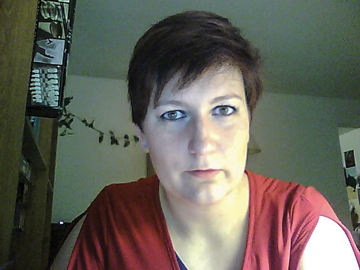 Church has always been a part of Herta Neufeld's life, but until recently she did not have a true church home.
Her family attended church every week, twice on Sundays and once on Wednesdays, but her parents were physically abusive. When Neufeld, now 31, was eight years old, she was removed from her home and placed into foster care. Her foster parents were nominally Christian, attending church only on Christmas and Easter. "Faith wasn't really talked about," she remembers. "I lived a very secular life."
During the summers, however, Neufeld went to Christian camps and that was where, at 16, she became a Christian.
"My counsellor asked me to tell her my life story," she recalls. "I had told my story to a lot of people but I would say it almost remotely, like it was someone else's. And for the first time in my life, I actually told it like it happened to me and I cried.
"I felt like I was freed from it—like it was God who had helped me overcome, to be able to tell the story. Afterward, we prayed together and I accepted Jesus."
Neufeld did not connect with a church at that time, and followed her friends into the partying scene, until she was 19 and she started going to church again with a friend. She was assigned a mentor to help her prepare for baptism, but instead of contributing to her growth, the mentor drove her away.
"Everything I said was wrong," Neufeld remembers. "There was no room to ask questions or offer different answers. She made me feel like I was stupid."
She stopped attending church for several years, became pregnant and reconnected with her birth family.
"Their support when I got pregnant meant so much to me," she says. "It mirrored, in a way, the unconditional love and support you get from God."
When her son was a year old, she returned to the church. "I wanted to show him a better way of life," she says. "And I wanted to raise him to believe in God."
Today, she says her church is like a family. As a single mother, she has faced difficult times, especially with her financial situation, and the church has taken up offerings to assist her.
Neufeld has received their kindness with joy and gratitude. "I've never been to a church where they treat people that way."