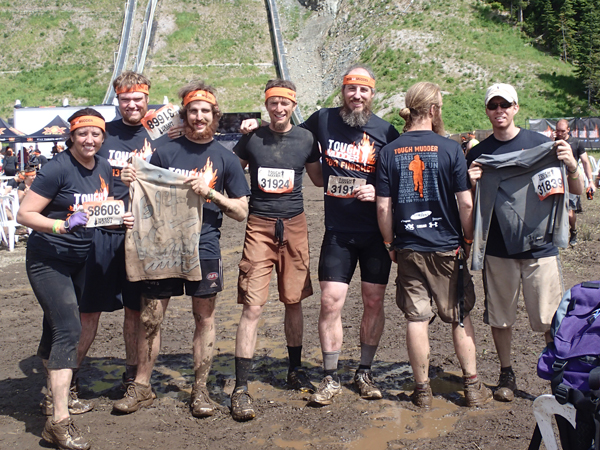 There might be easier ways to raise funds for corps programs, but Vancouver's 614 Corps hasn't heard of them. Seven members of the corps, including corps leader Aaron White, recently participated in the Tough Mudder challenge, a 19-kilometre obstacle course that has been called the toughest event on the planet. Obstacles included crawling through mud under barbed wire and swimming through tanks of ice water.
"We had a great time," says White. "The obstacles were a lot of fun. We got really muddy and exhausted, but we kept together for the entire race."
Team members spent six months preparing and raising funds in the lead up to the event, which raised $7,000 for the corps. White, who promised that he would shave his head if the corps raised more than $6,140, soon found himself with a new hairdo.
Not a typical race, Tough Mudder encourages participants to care more about their teammates than their time—an aspect of the event White appreciates.
"It was a beautiful way of helping, encouraging and blessing one another," says White, "and a great picture of the church—of different people with different abilities, all coming together toward a common goal."
White says the corps will participate in the Tough Mudder challenge again next year, with goal of doubling their team members and money raised.