Quebec City's Men's Hostel and Charlotte House held their first art show in June, showcasing paintings by residents of the centres. These paintings were created by residents taking part in an art program at the centres, which was launched in May 2012.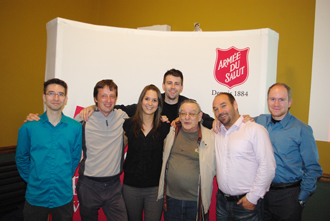 "The primary purpose of the program is to improve the lives of the participants through activities that help them develop a more positive image of themselves," says Thomas-Mathieu Fréchette, program co-ordinator.
The art show featured paintings by Claire Gravel, Cynthia Coulombe Bégin and Jean-Philippe Dagenais. These paintings were auctioned off, raising $2,500, which will support the program and allow the shelters to purchase art supplies.