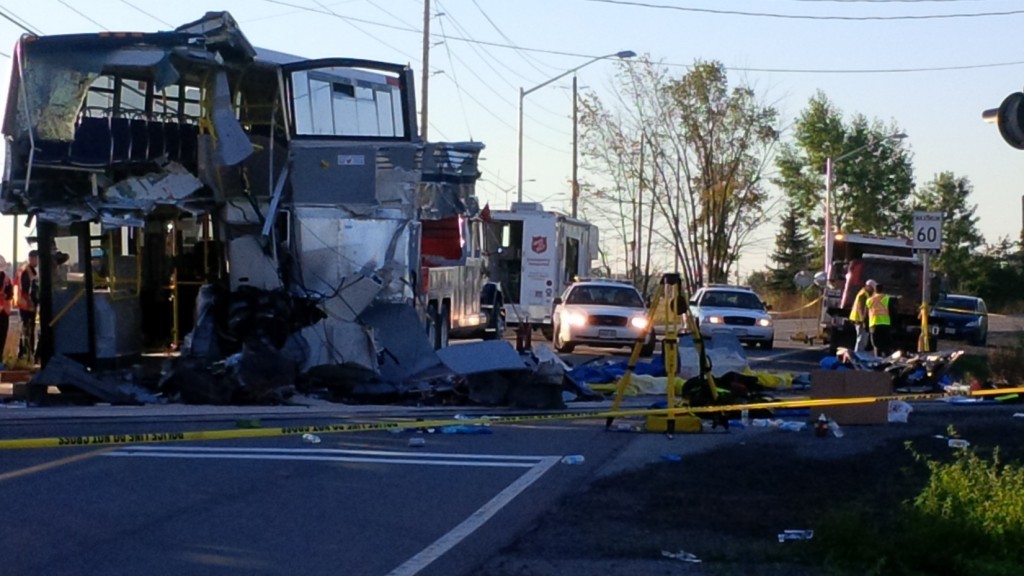 As of Sept. 19, 4:20 p.m.

Since yesterday, the emergency disaster services team has served more than 270 meals and had roughly 17 different volunteers and staff on-site of the incident and at the reception and information centre. The chaplain team also met with each of the six families of the deceased as they waited for an official confirmation from emergency officials.




As of Sept. 18

A double-decker bus and a passenger train collided in Ottawa Wednesday morning, killing six people, and injuring more than 30 others.

The Salvation Army was called into service by Ottawa Fire. Three mobile canteens, and Salvation Army Chaplains are on the scene at a community centre in Nepean providing support to uninjured passengers and families of those affected, who are assembling there.

The Salvation Army Ottawa Booth Centre is preparing more substantial meals as recovery continues Thursday.