In the summer months, the transiently homeless population in Happy Valley-Goose Bay, N.L., climbs significantly. The Salvation Army, the Canadian government and other local agencies are working together to create solutions that will meet this growing need.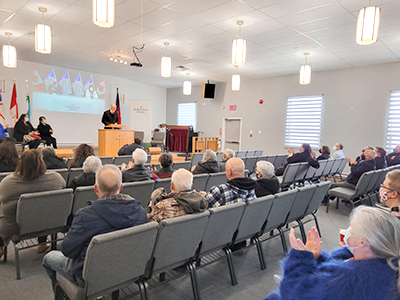 One of those solutions is a new and long-awaited emergency disaster services (EDS) vehicle for the Happy Valley-Goose Bay community, which was launched in April. In a Facebook livestream, Major Rene Loveless, divisional secretary for public relations, Newfoundland and Labrador Division, led the community unveiling. He welcomed guest speakers from the Government of Canada; the Honourable John Abbott, minister of children, seniors and social development and minister responsible for the Newfoundland and Labrador Housing Corporation; and George Andrews, mayor of Happy Valley-Goose Bay.
The goal of the EDS vehicle is threefold: emergency response, community service and outreach. "This is an important step in addressing the immediate needs in the community," says Major Byron Kean, corps officer at Happy Valley-Goose Bay. Not only will the vehicle be on the ground assisting with emergencyresponse and search and rescue, but it will also provide meals and personal care items to vulnerable populations and attend local events to hand out hot or cold beverages, build relationships and ensure that The Salvation Army is present and responsive in the community.
"I feel that this vehicle will be a tool for ministry to reach out and show the community that we're willing to partner with people to make sure that these vulnerable populations are cared for," says Major Kean.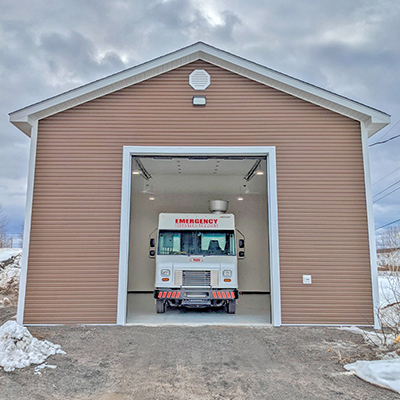 "We're here," assures Major Loveless. "We're here to support first responders as they carry out their demanding and challenging work. We're here when natural disasters may occur to give help, even in the darkest and most difficult situations. We're here to give outreach to this community and to go where the people are—to build relationships with them, to show compassion, to work collaboratively with community leaders and partners, and to give immediate assistance to our hurting neighbours."
In addition to the new vehicle, with support from the federal and provincial governments, as well as community partners in Happy Valley-Goose Bay, The Salvation Army completed the construction of a new garage for storage of the vehicle and other EDS equipment. "We want to say thank you to our partners and the collaboration that has happened over the last year and a half to make this a reality," says Major Kean.
Photos: Janessa Hynes
For more Salvation Army news and features, subscribe to our newsletter.