Zach Scott-Pershaw spent the first 10 years of his adult life drinking to excess, partying and driving while impaired. "It's good to remember where I was and what I went through to get where I am," he recalls. "I did some crazy stuff. I went on benders, to casinos or to strippers. I could blow $1,000 on a weekend."
But Zach's escalating joyrides finally ended in the fall of 2013 when Ottawa police pulled him over and charged him with drunk driving, the fourth time in as many years. He was denied bail and spent the next three months in the Ottawa-Carleton Detention Centre.
Faced with the loss of all he held dear, a desperate Zach reached out to The Salvation Army.
Taking the Stand
Zach devised what amounted to a faint-hope strategy. He contacted the Anchorage addiction treatment program at The Salvation Army's Ottawa Booth Centre. By attending, he hoped to retain joint custody of his son and daughter, then two and four. But all depended on a sympathetic judge granting Zach bail to do so.
In November 2013, Zach appeared before Ontario Court Justice Robert Beaudoin. In humble tones, he told the judge why he needed to attend Anchorage.
"I have been trying to clean up my life in the last few years," he told the judge. "I have young children, and I keep making mistakes due to alcohol."
Zach's mother, Vicki Charlery, then testified.
"I believe that Zach has changed," she told the judge. "He has two children he'd do anything for, and he has not been able to see them or talk to them."
While the Crown prosecutor was dead set against Zach's appeal, Zach's faint hope astonishingly came true. Judge Beaudoin granted Zach bail and permission to attend Anchorage, noting the rigorous and thorough nature of The Salvation Army's treatment program.
"There is a stabilization phase and a treatment phase during which there are random drug testing and room searches," the judge commented. "The program consists (among other things) of independent counselling, problem solving, relationship skills, anger management and job training."
Zach began the program on November 7, 2013.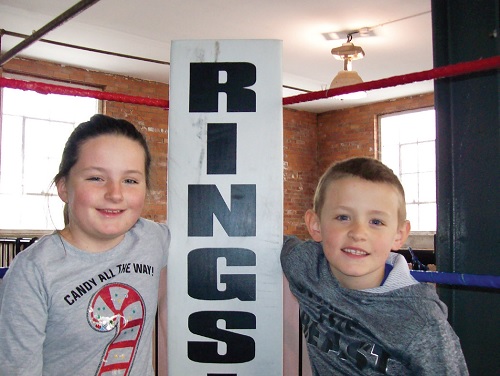 Reason to be Sober
His rehab lasted 16 weeks, and every Friday, Zach's mother drove her grandchildren one hour from her home in Lanark, Ont., to fetch him at Anchorage. It took another hour to drive everyone back to Lanark. She reversed the drill on Sundays.
The manager of Anchorage at the time, Krista Holts, wrote in a letter of support: "One of the largest motivating factors in Mr. Scott-Pershaw's recovery has been his two children. He has taken a weekend pass each of 16 weekends to care for them."
Zach also learned from listening to fellow clients.
"Hearing other people's stories is a big thing, knowing that other people make major changes in their lives," Zach says. "I could have gone and drank—but I had a place to be and a reason to be sober. I talked with the group about the way to cope with things.
"You have to want to turn your life around."
The Salvation Army's treatment program and Zach's will to recover went hand in hand. He completed his rehab treatment with success and was discharged from Anchorage on March 7, 2014.
Grateful Thanks
Zach was now ready to do his time for the drunk-driving conviction.
Ontario Court Justice Ann Alder ordered him to serve a 90-day sentence on weekends and not to drive for 10 years.
In June 2014, with sentence remission, Zach was finally free. But now he needed to earn money.
"I borrowed a tool belt from my uncle and I started working," he says. "I started getting jobs from a local contractor here in Perth, 85 kilometres southwest of Ottawa. I teamed up with another guy with a truck and did roofing. Bang! We were doing roofs!"
Two years later, Zach set up his own roofing firm, appropriately titled Above the Rest. He now has 13 employees and they do sub-contracting for larger Ottawa roofers.
Life has settled for Zach and his children.
"I have two of my kids full-time now," he says proudly, "and I share custody of my third-born!"
Zach also gives inspirational talks at the Anchorage facility to men attending a rehab program similar to the one he took five years ago.
Zach has turned his life around but there would have been no recovery if Judge Beaudoin had upheld the prosecutor's objections to Zach attending The Salvation Army's rehabilitation program.
"I wish I could thank him," Zach says.