Allow me to paraphrase an old folktale. Thousands of starfish have washed onto a beach, where many of them will die. A young boy gently tosses one back into the water, then another and another. An onlooker asks, "Why are you bothering? You can't save them all. You're wasting your time. How can this make any significant difference?" The boy looks at the starfish in his hand, smiles, and says, "It makes a difference to this one."
In Kenya, as in many parts of the world, there are countless starfish stories that are more than a folktale. The stark truth illuminates every waking day. It feels like many people have been washed onto dry land and are struggling to survive. Poverty is real and affects all areas of life. Basic needs (food, clean water, shelter) are not always easily acquired. Education resources are limited. Poor road conditions present transportation dilemmas. Cultural stigmas affect family and community life.
How do we tackle such huge problems? What difference can an ordinary person make? Here are a few snapshots of those who threw a starfish back into the ocean this year.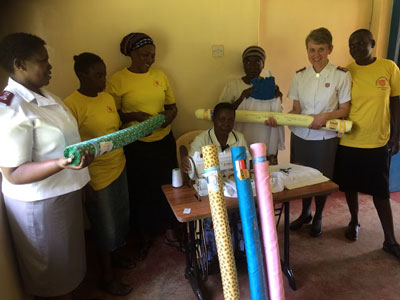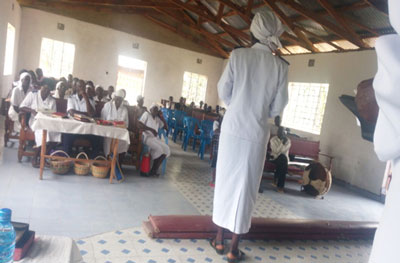 A $2,500 donation made it possible for Ikonyero Corps to purchase much-needed floor tiles for their dirt floor. This corps building is one of hundreds in desperate need of improvements. The people were so happy to gather for worship and have a clean surface to walk on.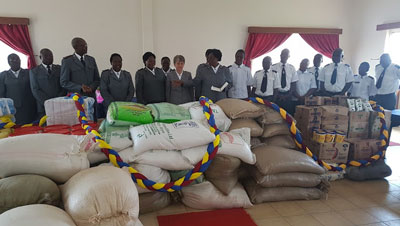 When the staff at the training college revealed that food for the cadets was in short supply, the women's ministry department organized a drive to collect beans, maize flour, cooking oil, sugar and other essentials, to support those training to become the next spiritual leaders of the country.

Feature photo: © supersizer/iStock.com






On their own, these donations won't solve all the problems in Kenya—but they certainly made a difference to the "starfish."
Lt-Colonel Wanda Vincent is the territorial secretary for women's ministries in the Kenya West Territory.