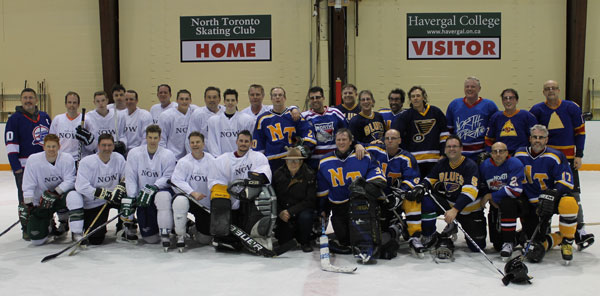 North Toronto Community Church kicked off its 100th anniversary celebrations by hosting a special hockey game. The game is part of a series of events that will take place at the corps throughout 2013.
The event recalls the many years North Toronto spent in the former Salvation Army Hockey League, which was popular among younger members of the corps.
"Many former members of the team have told us that the opportunity to play hockey was one of their best memories from being teens and young adults," says Captain Rick Zelinsky, corps officer.
Thirty players participated in the game, which pitted older former members of the team against younger ones. About 110 people came to watch.
Future anniversary events include a Blue Jays game in April, a waterfront cruise in June, a rally day picnic in September and more.
"We wanted to provide many opportunities for people to connect with the corps throughout the year," explains Captain Zelinsky. "There's something for everybody."