As fires continue to rage in Alberta, the Salvation Army's Emergency and Disaster Services is providing support to first responders and disaster survivors. The Salvation Army has deployed four community response units (CRUs) to feed 300 first responders engaged in the Fort McMurray fire response efforts. Two additional response units will arrive today.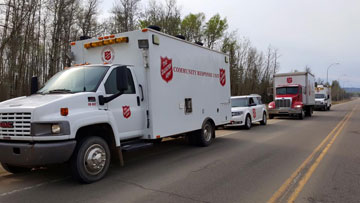 The Salvation Army is working closely with other NGOs and community agencies to determine how we can best assist and to ensure that no needs go unmet. The Salvation Army's established and well-rehearsed emergency protocol allows the organization to mobilize quickly.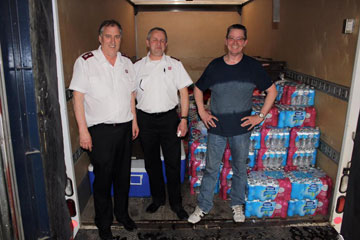 Before the fires intensified and led to a city-wide evacuation, The Salvation Army was providing food and water to displaced residents. Once the fires are under control, and people can return home, The Salvation Army will be present to provide practical support as well as emotional and spiritual care.
At this time, the best way for the public to help with relief efforts is though monetary donations. Donations can be made at
SalvationArmy.ca/albertafires
.